By Order of the state of Rhode island
single family home, barrington, RI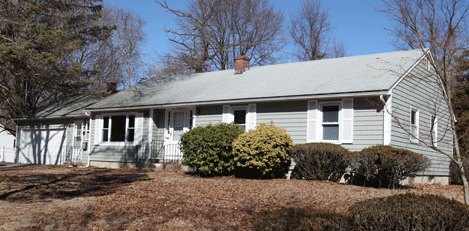 real estate opportunity, great neighborhoo & school system!!
..
Sale to be conducted at: 3 Grassy Plain Road, Barrington, RI
Onsite Auction:  August 19, 2020, 1:00PM
Inspection:  Inspection: Wednesday August 12, 2020, 10am - 12pm
ONSITE BIDDING, SOCIAL DISTANCING GUIDELINES, MASKS REQUIRED!
Single family ranch home, 3 bedroom, 2 bath, Property is located on a 10,500 sq. ft. lot. Natural gas heat & hot water, partial finished basement, master bedroom with bath, breezeway, 2 car garage, central vac system. Terms of Sale: $5,000 Cash, Certified or Bank Check required in order to bid. To be sold free and clear of any liens or encumbrances. Bidding info and requirements and other sale terms are listed below. 2% Buyers Premium to be applied to sale price.
Property Documents: Please review the following documents as they may pertain to qualifying as a perspective bidder. All bidders must complete the following applicable forms in order to bid on the property.
 2) Sample Purchase and Sale Agreement
 4) Affidavit of Non-Conviction
 5) Certificate of Disclosure of Corporation (with Certificate of Authority)
6) Certificate of Limited Liability Company (with Certificate of Authority)
7) Certificate of Disclosure of Partnership (with Certificate of Authority)
8) Barrington Tax Assessor Data Card