Lincoln Electric Python X2 Plasma Cutter, (3) CApco 3 ton overheard cranes, Verson 150 ton press brake, welding, Forklift, Saws, vehicles skyjack scissor lift, hand tools, office equipment, and much more...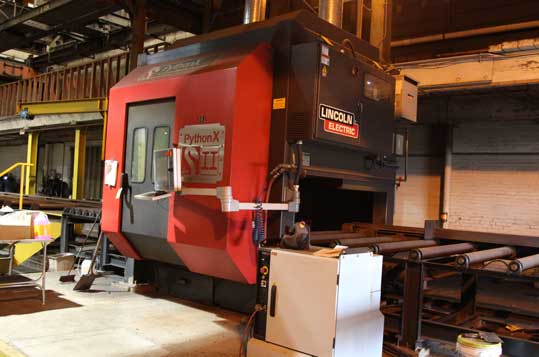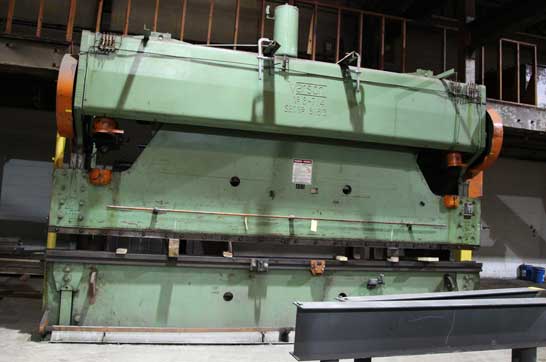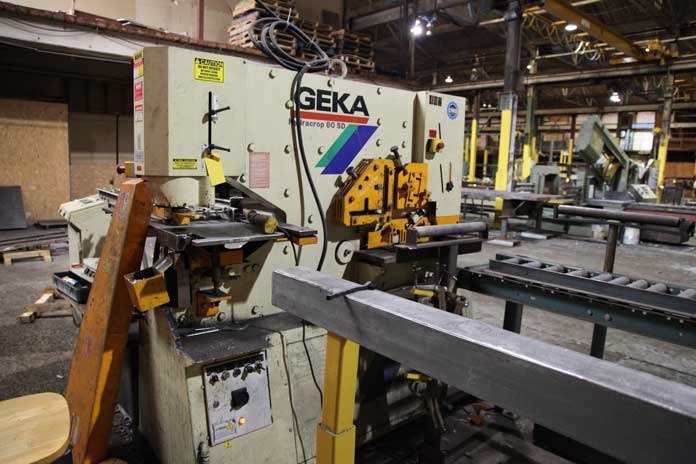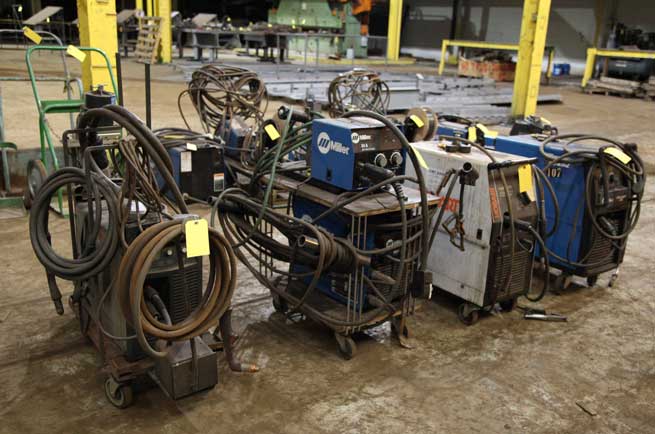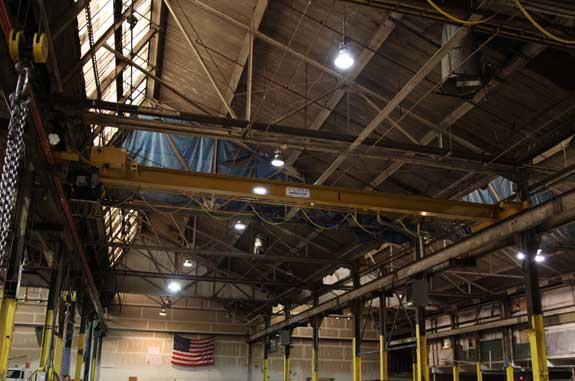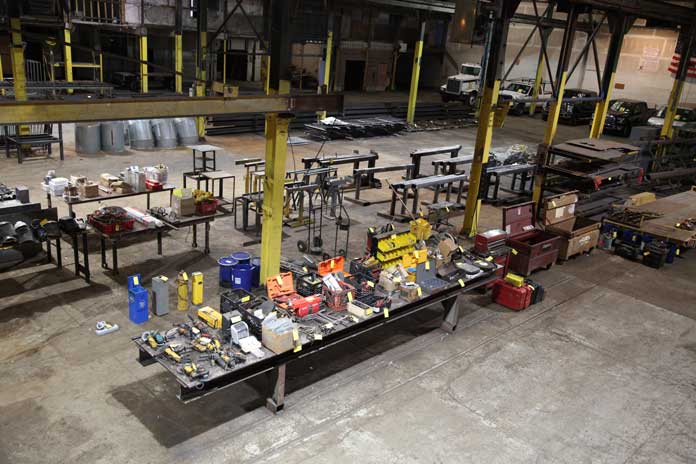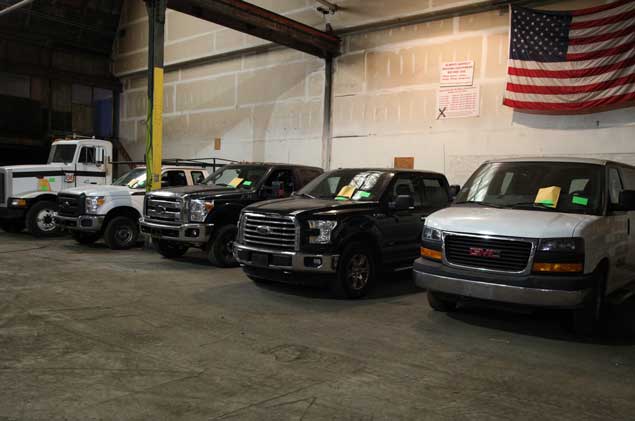 ONLINE AUCTION, ONLINE BIDDING ONLY

By Order of the Receiver, Richard J. Land, Esq.
.
Welding Equip, Lincoln Electric Plasma Cutter, Vehicles & More...
HEAVY METAL CORP.
1515 Elmwood Avenue, Cranston, RI
BIDDING OPENS: February 5, 10:00AM
BIDDING CLOSES: Lots begin to close February 7, Noon
Inspection: Tuesday, February 5, 10-3
ONLINE BIDDING ONLY!!
Partial Listing



Lincoln Electric Python X2 Plasma Cutter serial #C1516-191 HPR400-XD Plasma New July 2015, Burlington Automation fume extractor Model GS4, Ser# C70439001 New March 2016 with Farr Dust Collector Controller, GEKA Hydracrop 80SD model HYD80 Ser# 9727 Ironworker, HYD-MECH horizontal band saw with controller and conveyor, Verson Model B-714 150 ton press brake stroke of slide 3", 12" shut height, ERCOLINA Model TB60 bending machine, New 2009, Kama vari-speed horizontal band saw, Mittler Bros. cutting machine, Nitto Selfer model HA11-1624 hydraulic hole punch, Welding Equipment: Millermatic 252, Hobart Ironman 230 wire feed welder, Miller XMT 350 CC/CV, Miller 24A wire feeder, Hypertherm Powermax 105, Thermal Arc Hefty CC/CV, Miller 3045 FC wire feeder, (2) Miller XMT450 CC/CV, (2) Miller 70 Series wire feeders, welding curtains, tank carts, welding wire, welding tables, stands, (3) Capco Crane & Hoist 3 ton overhead crane systems with Shaw-Box hoists, safety harnesses, rigging gear, chain falls, job boxes, paint sprayers, chop saws, clamps, welding tools and supplies, Hougen HMD904 electric magnetic drill presses, portable band saws, drills, angle grinders, house jacks, pipe clamps, steel plan tables, air compressors, cantilever racking, material handling, Komatsu propane forklift, Skyjack model 25/54 25' electric scissor lift and so much more...
Vehicles: Ford 2016 F250 XLT Crew Cab 4x4 Pickup, Ford 2016 F150 XLT Crew Cab 4x4 Pickup, Ford 2014 F250 Super Duty 4x4 Pickup, Peterbilt 1988 TT tractor, GMC Cargo Van
Understanding how the lots close with Online Bidding: At 12:00PM on Thursday February 7, Lot # 1 with close. Approximately every 15 seconds the following lot will close. However, we use what is referred to as a soft-close. If someone bids on an item with less than 1 minute to the closing, the lot closing time will be extended by one minute. This is done so that a bidder is not shut out of an item by a quick last second click, like you may find on eBay or similar sites. Keep in mind that if there is no activity on the items that follow that item with less than a minute to go, those items will close.
Click the "Online Bidding Registration" link below to sign up to bid on this sale. Bidders will be required to submit the required deposit to SJ Corio Company. The link below will also allow to you to view details and photos of each lot in this sale. Thank you for your participation.
click here for ONline bidding registration

TERMS OF SALE
CLICK HERE FOR TERMS OF SALE