Prototyping machine shop, wide range of equipment, CNC machining, Woodworking, Forklift, Supplies, Lathe, Vertical milling machines, Small Spray Booth, and So Much More…
Cornerstone Prototype
660 School Street
Pawtucket, RI

Bidding Opens: Wednesday October 20, 2021 10:00AM
Bidding Starts to Close: Thursday October 21, 12:00PM
Inspection: Wednesday October 20, 2021 10:00AM - 2:00PM
 ONLINE BIDDING ONLY!
Leadwell V-60 vertical machining center 25 tool carrier, Makino V33 vertical machining center 25 tool carrier, Milltronics Partner MB20 vertical CNC milling machine, Milltronics RH30 vertical machining center, vertical milling machines with digital readouts, Sport 1440P lathe, machining center tooling, machine vises, hydraulic presses, woodworking equipment, lathe, band saws, Delta planer, Rockwell Delta 8" jointer, disc sanders, welding equipment, small spray booth, baking oven, spray guns, paint pots, large supply of paint and supplies, stains, paint shaker, sandpapers, heat presses, inspection equipment, surface plates, tool cabinets & parts, clamps, vises, hand tools, power tools, board lengths of exotic wood, vacuum forming material, coal fired stove and 3 heat exchanges for heating facility, 40' storage container, Clark propane solid tire forklift, and so much more…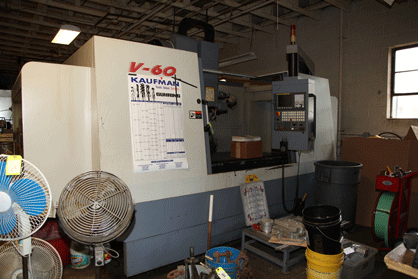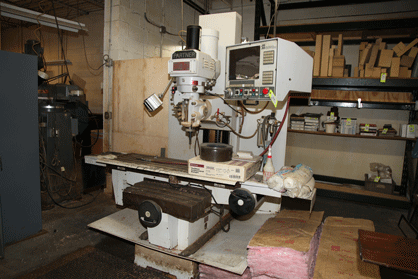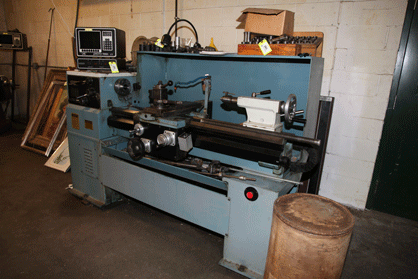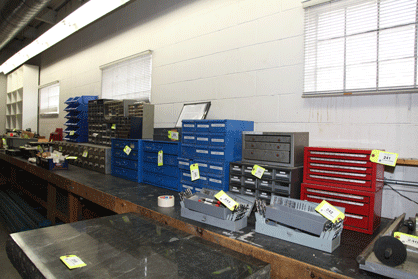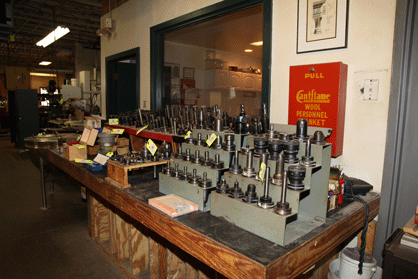 TERMS OF SALE
CLICK HERE FOR Complete TERMS OF SALE
ONLINE AUCTION, ONLINE BIDDING ONLY

Cornerstone Prototype
660 School Street
Pawtucket, RI

Bidding Opens: Wednesday October 20, 2021 10:00AM
Bidding Starts to Close: Thursday October 21, 12:00PM
Inspection: Wednesday October 20, 2021 10:00AM - 2:00PM
 ONLINE BIDDING ONLY!
Pick up your purchases?
All invoices must be paid at the close of the auction online via Currency Pay. At the close of the aucction you will receive an invoice that will allow you to pay via Credit/Debit card. To pick up the items on your invoice, YOU MUST BRING YOUR PAID INVOICE TO PICK UP ITEMS! Pick will begin on Friday 9:00 AM - 3:00pm. All items must be removed by Wednesday, October 27, 3:00PM, NO EXCEPTIONS. NO WEEKEND PICKUP
What is a "soft close auction"?y
Understanding how the lots close with Online Bidding: At 12:00PM on Thursday, October 21, Lot # 1 will close. Approximately every 15 seconds the following lot will close. However, we use what is referred to as a soft-close. If someone bids on an item with less than 1 minute to the closing, the lot closing time will be extended by one minute. This is done so that a bidder is not shut out of an item by a quick last second click, like you may find on eBay or similar sites. Keep in mind that if there is no activity on the items that follow that item with less than a minute to go, those items will close.
Click the "Online Bidding Registration" link below to sign up to bid on this sale. Bidders will be required to submit the required credit card information in order to register for this auction. The link below will also allow to you to view details and photos of each lot in this sale. Thank you for your participation.
ONline bidding registration CLick here