Complete beauty school furnishings and equipment, styling chairs, facial & Spa chairs, (2) Collins European Touch pedicure stations, Belvedere shampoo sinks, LG Tromm front load washer & dryer, large supply of wall mirrors, STACK CHAIRS, FOLDING TABLES and much more...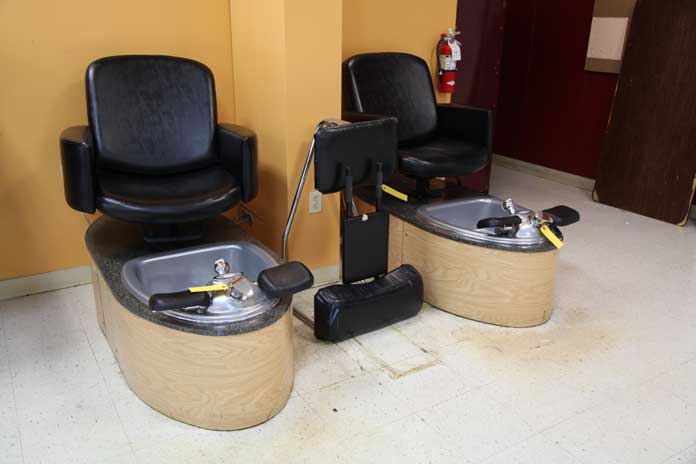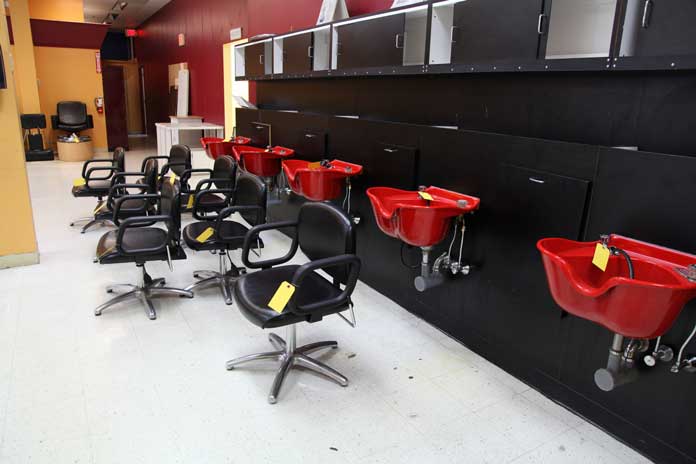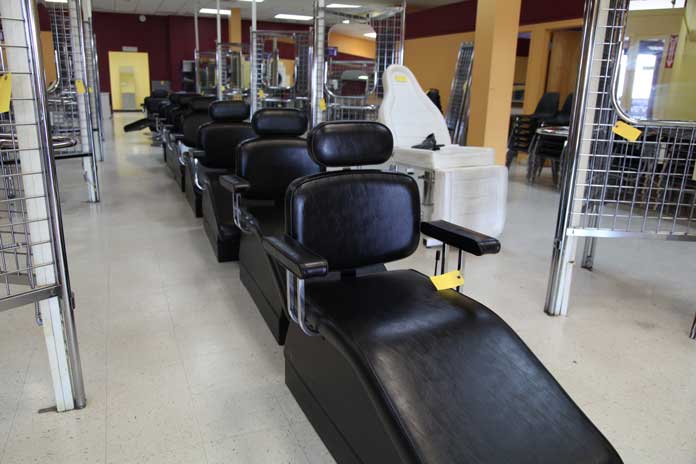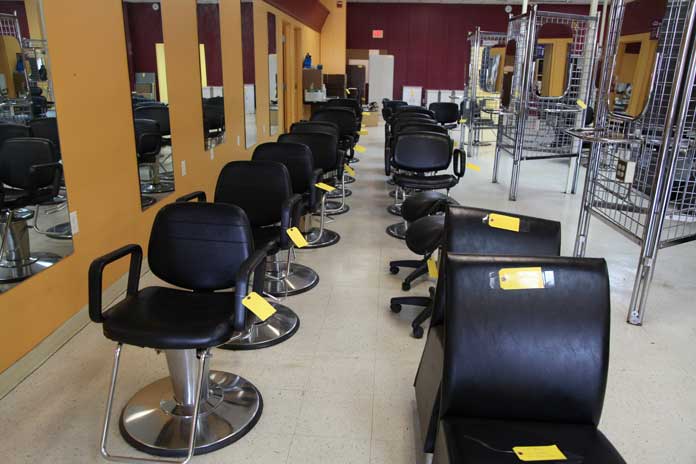 ONLINE AUCTION, ONLINE BIDDING ONLY

EMPIRE BEAUTY SCHOOL
1276 BALD HILL ROAD, WARWICK, RI (Behind Staples & Chili's)

.
ONLINE BIDDING ONLY
BIDDING OPENS: July 9, 10:00AM
BIDDING CLOSES: Lots begin to close July 10, 12:00PM
Inspection: Monday, July 9 10-2
Partial Listing
(2) Collins European Touch Pedicure stations, (19) Collins hydraulic styling chairs, (10) Collins Stationary Facial & Lounge chairs, (7) Collins lever control shampoo chairs, (5) Belvedere Flo-Temp shampoo sinks, (5) Collins hair dryer chairs, (9) 3 sided styling work stations, LG Tromm Front load washer and dryer, Kenmore Series400 top load washer and gas dryer, over 100 wall picture frames movie theatre style quick change, over 60 mirrors, styling head and mounts, facial steamers, employee lockers, podiums, over 70 stack chairs, large quantity of folding tables, portable air conditioners, and so much more...Don't miss this sale. Click the Lot Listing link below for a more detailed listing.
Understanding how the lots close with Online Bidding: At 12:00 Noon on Tuesday July 10, Lot # 1 will close. Approximately every 15 seconds the following lot will close. However, we use what is referred to as a soft-close. If someone bids on an item with less than 1 minute to the closing, the lot closing time will be extended by one minute. This is done so that a bidder is not shut out of an item by a quick last second click, like you may find on eBay or similar sites. Keep in mind that if there is no activity on the items that follow that item with less than a minute to go, those items will close.
Click the "Online Bidding Registration" link below to sign up to bid on this sale. Bidders will be required to submit the required deposit to SJ Corio Company. Thank you for your participation.
If you are having a problem with the above link, type, https://sjcorio.hibid.com into your browser address window OR you can copy and paste that address above. More internet security updates I guess. Or at least that's what we're being told!!

Partial LOT LISTINg
CLICK Here for the Lot Listing
TERMS OF SALE
CLICK HERE FOR TERMS OF SALE
partial photo gallery
CLICK HERE FOR PHOTO GALLERY

Location Map:
.