By Order of the state of Ri, Department of transportation
.
prime VACANT LAND, Warwick, RI
apponaug commercial district Real Estate Opportunity!!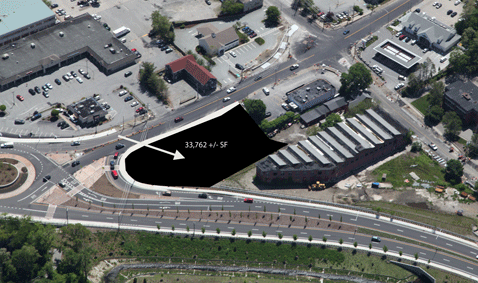 Prime Vacant Land, 33,762 +/- SF

Onsite Auction:  Tuesday, June 30, 2020, 10:00 AM
Inspection:  Tuesday June 23, 10am - 12pm
.
The parcel is owned by the State of Rhode Island and controlled by the Department of Transportation. It consists of a 33,762 +/- SF parcel of land.

A Deposit of $10,000 in Certified, Bank Check or Wire Transfer required in order to bid. 2% Buyers Premium to be added to the purchase price.
Property Documents: Please review the following documents as they may pertain to qualifying as a prospective bidder. Please note that bidders will be required to submit both the Affidavit of Non-Collusion and the Affidavit of Non-Conviction signed and notorized.
NOTE: SOCIAL DISTANCING GUIDELINES WILL BE FOLLOWED:
1. DO NOT ATTEND IF YOU ARE SYMPTOMATIC, IF YOU FEEL SICK, SEND SOMEONE IN YOUR PLACE.
2. BRING A MASK AND WEAR IT. ALL ATTENDEES & BIDDERS WILL BE REQUIRED TO WEAR A MASK.
3. MAINTAIN SOCIAL DISTANCING OF 6 FEET AT ALL TIMES.
4. CHECKS ONLY-DO NOT BRING CASH FOR YOUR DEPOSIT.
5. DISPERSE IMMEDIATELY AT THE CONCLUSION OF THE AUCTION.